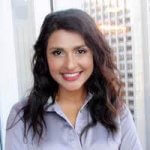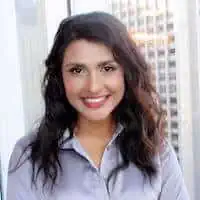 Holistic Dentist and Contributing Expert
Dr. Nammy Patel, DDS, graduated from the University of Southern California's School of Dentistry and believes that patients deserve more than the basics. She understands that dental health and total body health are connected and that dental treatment shouldn't be administered in a bubble. 
Dr. Patel is part of a larger movement to incorporate environmentally-responsible practices and holistic concepts of well-being into dentistry. As the owner of her clinic, she and her team focus on providing world-class comfort and guiding patients toward lifelong practices for the whole body. 
The Green Dentistry clinic, founded in 2005, uses biocompatible dental materials, and even their office building is designed to be energy efficient and reduce material waste. 
Dr. Patel and her team deliver total body wellness and understand that comfort and the space to heal is equally important as regular dental care. In addition to providing expert dental care, Dr. Patel produces dental videos, podcasts, and blogs.