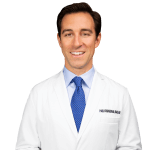 Dr. Paul Koshgerian
Practices at: The Oral Surgery & Dental Implant Specialists of San Diego, California
Oral and Maxillofacial Surgeon and Contributing Expert
Dr. Paul Koshgerian, DMD, began his education at Rhodes College in Tennessee and went on to graduate at the top of his class at the University of Kentucky College of Dentistry. Dr. Koshgerian completed his oral and maxillofacial surgical residency at the University of Louisville.
He earned his MD in 2012 and completed specialty surgical training in 2015, and Dr. Koshgerian is board-certified by the American Board of Oral and Maxillofacial Surgery (ABOMS).
Dr. Koshergian believes that every patient should be treated with compassion, respect, and dignity and understands that patients need to feel safe and comfortable to get the best patient experience. 
When he's not at the office, he takes advantage of the California beaches and the amazing cuisine of San Diego. He also provides care for underserved populations through the University of California-San Diego, performing oral surgery though a local community dental clinic.