The situation regarding COVID-19 (coronavirus) is changing by the day, if not the hour, and it can be hard to keep up with the current advice from the government. In all of the talk of lockdowns and social distancing, you might be wondering if it's still safe to visit the dentist while coronavirus is active in the community.
You may think of dental clinics as generally clean and hygienic, but they also involve close face-to-face contact, meaning that dentists and hygienists have some of the riskiest jobs going at a time like this.
Here, Dentaly.org summarizes the current advice to dentists and patients so you can decide what to do if you have an upcoming dental appointment or need urgent dental care.
On March 16th, the American Dental Association (ADA) issued a press release recommending that dentists nationwide postpone elective procedures in response to the spread of the coronavirus.
Emergency dental care will continue in order to not only help patients but to also help relieve the extra stress that dental patients with emergencies would put on hospitals right now.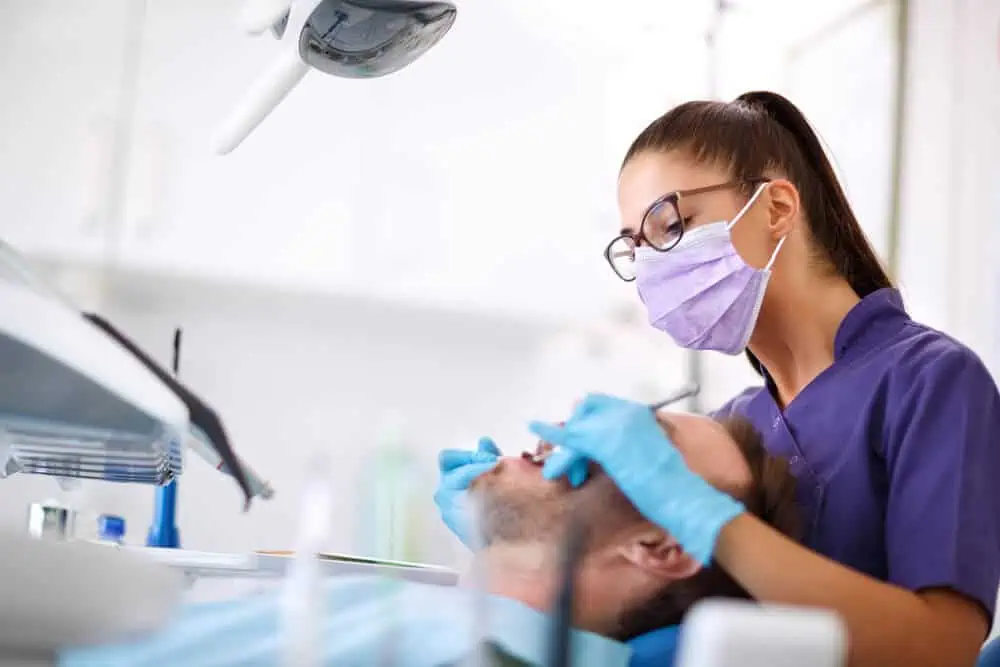 Additional measures will be put in place to help stop the spread of Covid-19 as well, including:
Tele-screening and triaging: Clinics will conduct an initial screening via phone to identify patients who could have the infection.
Upon arrival at the clinic, patients will complete a detailed medical history form and COVID-19 screening questionnaire, as well as a true emergency questionnaire.
Dental professionals are recommended to take the patient's temperature using a non-contact forehead thermometer or with cameras that have infrared sensors.
For emergency relief in cases of patients suspected or confirmed to have the virus, pharmacological management in the form of antibiotics or pain-relievers is a recommended alternative for general tooth pain or swelling.
Aerosol generating procedures should be avoided when possible – these include high-speed drilling and ultrasonic scaling.
Extra cleaning precautions should take place between patients, e.g. wiping down door handles and flat surfaces.
Additional advice includes removing all non-essential items from waiting rooms and work surfaces, so you might notice your usual clinic looking quite bare if you visit. You may also be asked to use hand sanitizer when you enter, or to use an antibacterial mouthwash before your examination.
What this means for patients
The current government advice in most states is that everyone practices social distancing, however, this doesn't mean that you should avoid the dentist and postpone routine appointments. In fact, dentists urge patients to keep up with their regular check-ins. Read more about our COVID dental tips before going to your appointment.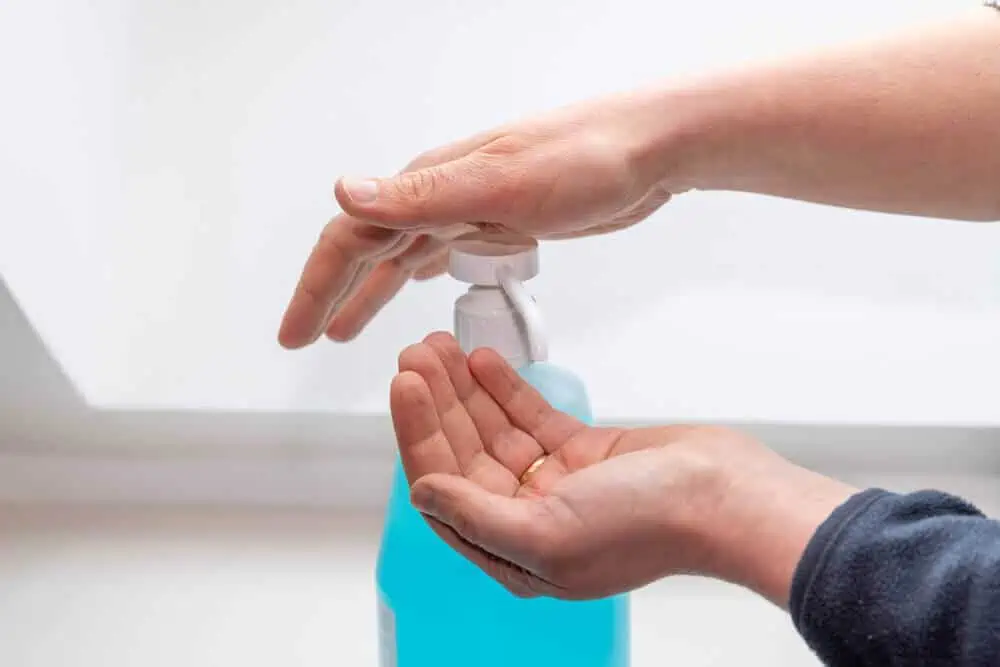 That being said, advice is constantly changing. You can check up on state by state responses to the virus here.
Patients who attend appointments will be asked several questions over the phone to check that they are not at risk of carrying the virus. These could include:
Have you been to any of the following high-risk areas in the last 14 days (even if you do not have symptoms)?
Have you traveled to any of the following medium-risk areas in the last 14 days and have a cough, high temperature or shortness of breath (even if it's mild)?
Have you traveled from any other country in the last 14 days?
Have you been in close contact with someone with confirmed coronavirus?
If you answer 'yes' to any of these, the current recommendation is that you contact your primary physician or public health department as soon as possible to determine if you should be seen or tested. The answers from either of those entities will determine if you can be seen.
Ask a dentist: Is it safe to visit my dentist's office during the COVID-19 pandemic?
Germs exist everywhere in the world around us. They even enter our homes. But healthcare workers are actively following certain safety guidelines during the COVID-19 pandemic to keep patients protected. Dentists and those working with them wash hands, sterilize tools, wear protective gear and more to keep patients protected. Some extra precautions that you can expect to see when you visit the dentist now include:
More protective gear including face shields, face masks, and surgical robes.
Spaced out appointments.
Symptom screening (fever checks, questionnaires) before office entry.
Face masks for patients and staff.
A limited number of people allowed to enter for a visit at a time.
A requirement to wait outside until it is your turn.
Spaced out treatment chairs.
Non-occupied waiting rooms and no magazines, toys, or chairs.
The addition of a rubber dam (thin sheet of latex that creates a barrier between the working field and the rest of the mouth) for patients during treatment.
All of these steps help us provide essential services, and vital preventive dentistry, during the COVID-19 pandemic.
Dr. Kevin Varley, Stonebrook Family Dentistry
What if I need urgent dental care?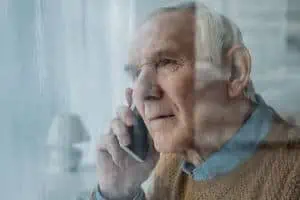 What if you're in pain and need urgent attention?
If you are not displaying any coronavirus symptoms and you have not been told to self-isolate for any reason, you can contact your local dental practice and book an emergency appointment as usual. Practices are being advised to cancel non-urgent appointments in order to better handle patients needing urgent care.
If you have been told to self-isolate and you need urgent dental treatment or have a dental emergency, contact your primary physician or public health department.
Should you need urgent dental care while you have confirmed COVID-19, your dentist and your primary medical providers will collaborate to come up with precautions on a case-by-case basis. Since dental facilities aren't usually designed to carry out the necessary Transmission-Based Precautions, your treatment may need to be performed in a healthcare setting that does offer these additional precautions.
If your filling came out or you've lost a crown or chipped your tooth and you know you won't be able to see a dentist right away, you may want to try a tooth repair kit, which you can read more about in our full guide here.
Other precautions
Here is the general advice for preventing the spread of COVID-19:
Wash your hands frequently for 20 seconds each time
Cough or sneeze into a disposable tissue and discard them after use
Work from home and avoid using public transport if possible
Stay home as much as possible, avoid large gatherings, and limit the number of people you are in contact with
For the latest updates on how coronavirus is affecting the dental industry, we recommend you visit this page from the ADA.
Sign up to receive the latest news and offers from Dentaly.org