Sometimes in the search for a 'natural' sodium lauryl sulfate (SLS) free toothpaste, it's easy to overlook other important ingredients that a toothpaste should have. That means that choosing the right SLS-free toothpaste could mean the difference between a bright, healthy, pain-free smile or poor oral health, more cavities, and increased dental costs.
Have a look at our top picks for the best SLS-free toothpaste for your needs!
Fluoride for cavity protection

Amazing flavors like vanilla and grape

Maintains a white smile with hydrogen peroxide

Fights cavities with hydroxyapatite

Xyllitol sweetens and protects

Fluoride for cavity protection
Best SLS-Free Toothpaste
When it comes to selecting the best SLS-free toothpaste, there are various options tailored to specific needs. Here are our top recommendations:
Best overall: Hismile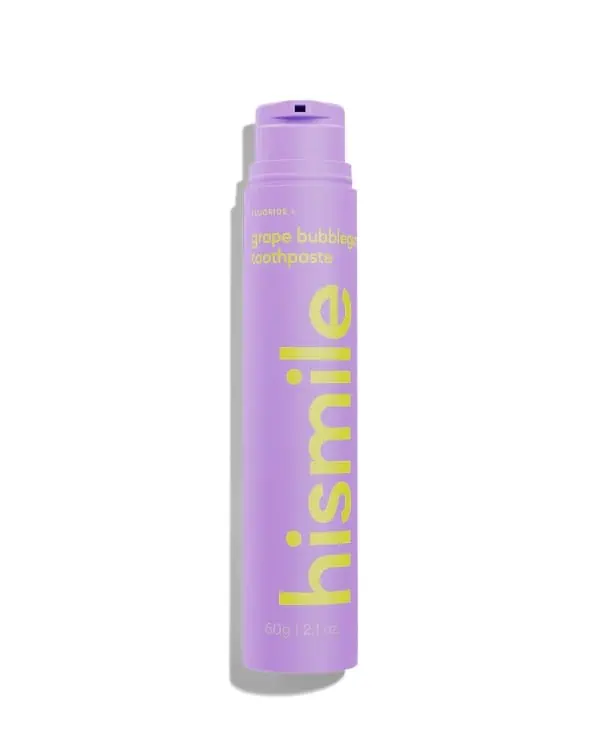 Our top pick for SLS-free toothpaste is the Hismile Toothpaste, which is available in an array of absolutely delicious flavors, including watermelon, grape, vanilla, mango, peach, coconut, cake, strawberry, banana and mint.
We chose this toothpaste because it continues a unique fluoride+ formula that includes xylitol for extra help fighting cavities. Additionally, this toothpaste does NOT contain Sodium Lauryl Sulfate, but it does contain Sodium Lauroyl Sarcosinate (which although sounds similar is not really at all).
This is critical because SLS is what makes toothpaste foam, and the foaming isn't just for fun — it enables the beneficial ingredients of the toothpaste to get between teeth and clean along the gumline. So when you take SLS out of the picture, you are also decreasing the cleaning power of your toothpaste.
So Hismile added Sodium Lauroyl Sarcosinate to their formula, which still provides foaming action, but it does not cause sensitivity and irritation in the same way that SLS does. Sodium Lauroyl Sarcosinate has been approved by the Cosmetic Ingredient Review as a product that doesn't cause irritation.
Key benefits:
Fights cavities with fluoride
Tastes amazing
Hydrates and soothes oral tissues
Prevents sensitivity
Best for whitening: Snow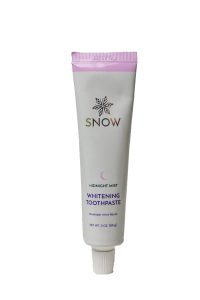 The best SLS-free whitening toothpaste is from Snow — the leading tooth whitening brand in the country. A winning combination of hydrogen peroxide and hydroxyapatite work together to whiten teeth and fight cavities. This toothpaste is fluoride-free.
Key benefits:
Hydrogen peroxide helps maintain white teeth
Hydroxyapatite fights cavities and reduces sensitivity
Xylitol helps fight cavities
Best for cavity-prevention: hello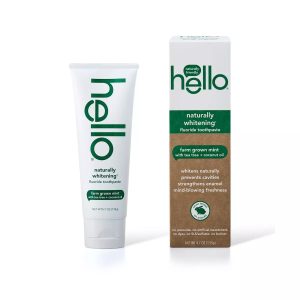 If cavity prevention is your main concern, then you should use an SLS-free toothpaste with fluoride. We recommend hello Naturally Whitening Fluoride Toothpaste. This toothpaste not only eliminates SLS but also incorporates fluoride for effective cavity protection. What's more, it's free from parabens and preservatives, and it's not tested on animals. The peppermint and tea tree oil that freshens breath is farm-grown.
Key benefits:
Protects teeth from cavities with fluoride
Freshens breath with peppermint and tea tree oil
Hydrates and soothes
Get the best price on Amazon
Best for canker sores: Squigle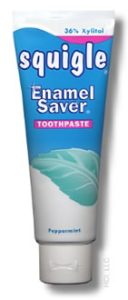 Banish those excruciating sores for good with an SLS-free toothpaste for canker sores. While SLS-free toothpaste is generally considered to be better for mouth sores than regular toothpaste, we recommend Squigle Enamel Saver which is specifically designed to relieve and prevent oral herpes and other mouth sores and irritations. ustomers swear by its effectiveness in soothing and preventing canker sores.
This toothpaste has no habrasives, bleaches, detergents or even favors that could irritate your mouth — meanwhile fluoride and xylitol help prevent cavities and sodium hydroxide balances your mouth's pH.
Key benefits:
Relieves and prevents oral sores like canker sores
Fights cavities
Balances oral pH
Best for sensitive teeth: Sensodyne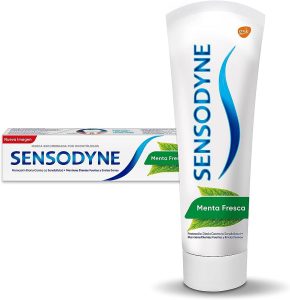 The best SLS-free sensitive toothpaste is Sensodyne Fresh Mint Sensitive Toothpaste. It not only eliminates SLS but is also designed to alleviate tooth sensitivity, thanks to potassium nitrate which soothes the nerves inside your teeth, providing relief and protection for your sensitive gums and teeth.
Key benefits:
Protects and relieves teeth from sensitivity
Provides relief for sensitive gums
Fights cavities with fluoride
Sodium lauryl sulfate: Safe or not?
Sodium lauryl sulfate (SLS) is a common ingredient in many toothpaste brands, because it is a very effective foaming agent — and when toothpaste foams, it's able to better reach all of the corners of your mouth. However it can have adverse effects on oral health in some people. SLS can cause mouth irritations, dryness, and even exacerbate conditions like canker sores. Choosing SLS-free toothpaste can help reduce the risk of these issues.
That being said, the only known adverse side effect of SLS is irritation, and the FDA has found it to be safe for use in personal care products.
Conclusion
Selecting the right toothpaste goes beyond simply opting for an SLS-free option. It involves considering your specific oral health needs. Whether you're looking to prevent cavities, soothe canker sores, whiten your teeth, or address sensitivity, there's an SLS-free toothpaste for you. Make an informed choice based on your oral health requirements to achieve a beautiful, healthy smile.
FAQs
What does SLS-free toothpaste mean?
SLS-free toothpaste means that the toothpaste formula does not contain sodium lauryl sulfate (SLS), a common foaming agent and surfactant found in many personal care products, including toothpaste. SLS-free toothpaste is often chosen by individuals seeking to avoid potential irritations and adverse effects associated with SLS.
Does Colgate have SLS-free toothpaste?
Yes, Colgate has one toothpaste without SLS — PreviDent, made for patients who suffer from dry mouth. This toothpaste is only available with a prescription from your dentist.
Which Sensoydyne toothpaste is SLS-free?
Sensodyne Fresh Mint Sensitive Toothpaste is a popular SLS-free choice, known for its ability to provide relief from tooth sensitivity thanks to nerve-calming potassium nitrate.
Is SLS-free toothpaste better?
SLS-free toothpaste can be a better choice for individuals who are sensitive to sodium lauryl sulfate or wish to avoid potential irritations associated with it. However, the "better" toothpaste depends on individual preferences and oral health needs. Some people may benefit more from SLS-free toothpaste, while others may not experience any issues with SLS-containing toothpaste. It's important to choose toothpaste that suits your specific requirements for optimal oral care.
Sign up to receive the latest news and offers from Dentaly.org