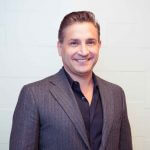 Dr. Joseph Salim
Practices at: Sutton Place Dental Associates, New York, NY
Dentist and Contributing Expert
Dr. Joseph Salim graduated from Temple University's School of Dentistry in 1992, and he then completed a General Practice residency at the Lutheran Medical Center. Dr. Salim has received specialized training in sleep apnea, and has also studied the use of Botox and other cosmetic fillers as treatment solutions for some dental conditions. He also completed post-graduate training in cancer research.
In addition to being a member of the American Dental Association, he is also a member of the Academy of General Dentistry, the American Academy of Cosmetic Dentistry, and the American College of Forensic Examiners. 
Dr. Salim is also the Executive Director and Founder of the non-profit Virtue Foundation, which aims to use healthcare, education, and empowerment initiatives to create community solutions. 
You may also find Dr. Salim giving lectures on dental and healthcare ethics.