Are you trying to decide whether to get dental work in Poland? Reviews from other patients will surely play an important part in your choice. After all, going abroad for dental implants is not something you do every day!
But where do you begin? There are so many dental clinics in Poland to choose from, the decision can be overwhelming. Our guide to dental tourism in Poland is a good place to start, if you haven't already read it.
Here we're bringing you a selection of reviews and testimonials from people who had dental work in Poland. Find out what their experience was like for treatment including:
Dental implants
Crowns
Bridges
Root canal treatment
We hope this information helps you decide whether to go ahead with dental work in Poland.
Dental implants in Poland review: "I would recommend it"
Let's start with a video review from Ian, who saved almost £7,000 ($9,000) getting dental implants in Poland. He traveled to Krakow twice in six months and ended up with a completely new smile. His wife is very happy with his new teeth, too!
Ian explains that he had all his preparatory work and implants done in one day, but the dentist was clear that he could stop any time and split it over two days. Having this level of control made Ian feel more at ease with the procedure.
He also mentions that it was easy to travel to Krakow and the couple enjoyed their free time in the city.
"Down-to-earth, friendly and personal"
This Irish patient traveled to the town of Szczecin, near the German border, all the way back in 2005. He was prompted to look overseas after being quoted €2,000 ($2,300) for a single crown by an "inefficient and arrogant" dentist.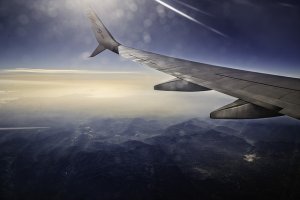 Having had both China and Poland recommended by friends, he settled on Poland because of its proximity, and because he felt more comfortable communicating with a Polish dentist. After a detailed consultation with his chosen dentist, they agreed on a treatment plan involving three crowns. The entire trip including crowns, flights and two nights in a hotel cost just €693 ($800).
You might not find the same prices all these years later, but the potential to save money remains.
The patient was impressed with the anesthetic technique his dentist used – he says he didn't feel anything. He also found the clinic comfortable and modern with high-quality German equipment.
He has added updates to his blog about the other dental work he and his wife have had done there since. This includes implants, a bridge, and a root canal. More than a decade later they are still visiting the same dentist and are very happy with his work.
"I feel as though I've got the right teeth for my face"
Fred had full upper jaw reconstruction with six dental implants in Poland. In this short video review he mentions that he was expecting the tooth implant process to be quite painful, but in actual fact he only experienced pain once throughout, from an injection.
His implants have not only transformed his smile, but also his ability to pronounce words properly again.
He also talks about the wonderful sightseeing opportunities in Krakow. Despite having just had the dental work he has been making the most of his time in the city.
How to find Poland dentist reviews
There are many review sites and discussion forums where you can read about other people's dental tourism experiences and ask for advice. Some are sources of useful information; others are full of self-promoting dental clinics trying to drum up business.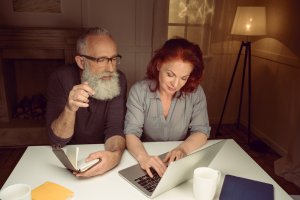 WhatClinic is one of the more reputable review sites if you want to find out about a particular dentist or clinic. You can see whether the person who posted the review is verified (i.e. they contacted the clinic via WhatClinic in the first place) and whether the review has been confirmed by phone and/or email. There may still be ways around this system, but it filters out a lot of the junk.
You'll find hundreds of detailed reviews from patients who had dental work in Krakow, Warsaw, Gdansk and other locations in Poland – as well as plenty of other countries that are popular for dental tourism.
Another way to gather testimonials is to ask your dentist if you can speak to any of their former patients. Although they may only pass on details of the really satisfied ones, this does give you the chance to speak to a real person and find out what to expect.
As well as researching your chosen dentist or clinic, make sure you also understand the dental procedure you're having done. This will put you in a better position to discuss your treatment and ask the right questions before committing to anything.