SmileTime Teeth Whitening Kit could be the whitening solution you're looking for you if you want a teeth whitening treatment that is gentle and safe to use at home. But, does it actually work, and will you get the results you want?
This article will answer all your questions and more about SmileTime's teeth whitening kit, including the following:
Who is SmileTime?
What is the SmileTime whitening kit?
How do you use it?
Is it safe to use?
What results can you expect?
Keep reading to find out everything about the SmileTime Whitening Kit, the whitening process, and whether or not it really works.
The following table summarises all of the SmileTime teeth whitening products mentioned in this article:
SmileTime Teeth Whitening

Active whitening ingredient: PAP (phthalimidoperoxycaproic acid)

6 x applications of teeth whitening gel

Treatment time: 15 minutes

Teeth Whitening Refill Gel

6 x applications of teeth whitening gel

Active whitening ingredient: PAP

test

Treatment time: 20 minutes

Active whitening ingredient: PAP

test

test

Recyclable handle and packaging

Charcoal Teeth Whitening Powder

Designed for sensitive teeth

Removes stains with no damage to enamel
Who is SmileTime?
SmileTime is a teeth-whitening brand created in 2019 by Natalie Quail, an ex-international tax lawyer. The company is backed by 30 years of dental expertise through its partnership with UK dental chain Smileright.
The company has grown rapidly since its inception. It is now the fastest-growing and most recognisable premium oral cosmetics and at-home teeth whitening brand based in the United Kingdom.
In 2019, the company was featured on BBC One's Dragons' Den, where they were able to secure investment from Touker Suleyman & Steven Bartlett in front of 2 million viewers.
They have also been successful with their products at nationwide UK pharmacy Boots, the Queen's pharmacy in Marylebone, London and John Bell and Croyden.
What is the SmileTime Teeth Whitening Kit?
SmileTime is a teeth whitening kit that uses a special formula that's been proven to work. It's safe, gentle and affordable, and it only takes 15 minutes for you to get whiter teeth!
The SmileTime Teeth Whitening Kit includes everything you need to make your smile brighter in just 15 minutes: a tray for applying the gel to your teeth, a mouthpiece with blue light, and the special formula itself.
The gel contains an advanced active whitening ingredient called PAP, which activates when exposed to blue light. This combination of ingredients helps your teeth become whiter without any sensitivity or pain.
With SmileTime, you'll see results in as little as 15 minutes—and they'll last all day long!
What's in the box?
Although we briefly mentioned what's included in the SmileTime Whitening Kit, the following list is a breakdown of what you get in the box:
6 x Applications of Teeth Whitening Gel
1 x Mouth Tray
1 x LED Light
1 x Instruction Card
1 x Results Chart
What is the SmileTime Premium Teeth Whitening Kit?
If you're looking for a stronger, faster way to brighten your smile, SmileTime also offers a Premium Teeth Whitening Kit. While this whitening kit is very similar, it includes a stronger version of SmileTime's advanced PAP formula that whitens teeth without any pain or sensitivity during or after treatment.
This whitening formula can whiten teeth up to 10 shades of whiter, over a course of 3-6 days. Most customers are able to see a visible difference of up to 2 shades after the first use.
This kit costs a little more, but if you are looking for faster results it might be the right fit for you.
What makes SmileTime different from other teeth whitening kits?
This vegan teeth whitening kit formula includes PAP which is a known active teeth whitening agent that's able to whiten teeth efficiently without causing sensitivity. Unlike many affordable teeth whitening brands on the market today, this brand is UK-approved as well as vegan!
PAP whitening formulas have been scientifically proven to whiten and brighten teeth after a few uses as shown in the clinical trial study by the Journal of Applied Oral Science.
SmileTime's whitening formula helps prevent gum irritation, tooth sensitivity and other side effects often caused by teeth whitening kits that contain hydrogen peroxide.
How do you use the SmileTime Teeth Whitening Kit?
You can use SmileTime's Whitening Kit in the comfort of your own home, and it's easy to do! Just follow these steps:
Brush your teeth.
Attach the LED light to the mouthpiece.
Apply the whitening gel to the top and bottom sides of the mouthpiece.
Put the mouthpiece in your mouth and leave for 15 minutes.
When the 15 minutes is up, take out the mouthpiece and spit any residue out and rinse your mouth with water.
Repeat the process every day for 6 days to get the best results.
SmileTime recommends that you use its Bamboo Toothbrush and Charcoal Whitening Powder to brush your teeth before using the kit.
The following video shows you how to use the SmileTime Teeth Whitening Kit step by step:
Is SmileTime safe for my teeth?
Yes. The SmileTime tooth whitening kit is completely safe to use on your teeth, gums, and enamel. It will not damage any of these things while it improves their appearance.
If you have particularly sensitive teeth or are worried about them getting damaged, don't be! The formula has been tested extensively to ensure its safety on all types of teeth and gums.
Will you have sensitive teeth afterwards?
No, you shouldn't have sensitive teeth after whitening using the SmileTime Whitening Kit. However, some people may experience a little teeth sensitivity after their first use of the kit. This usually goes away within a few days.
If for some reason your teeth sensitivity does not go away, it's best to visit your dentist and make sure that you don't have any underlying dental issues that need to be addressed.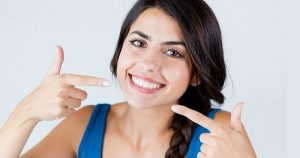 What kind of results should I expect from SmileTime?
Now that you have an overview of this teeth whitening kit and its features, it's time to answer perhaps the most important question — does it work?
There is no guarantee you'll get the results you want from the SmileTime Teeth Whitening Kit, and it's important to understand that results may vary based on your individual circumstances.
However, we do know that these products have worked well for many customers who have used them in the past. So, if you're looking for a way to brighten your smile, then this kit is likely worth trying out!
Just take a look at the following SmileTime reviews and see for yourself.
What do SmileTime reviews say?
If you're still not convinced, let's take a look at some of the SmileTime Teeth Whitening reviews first.
Absolutely in love with my parcel! The packaging was lush and the item itself is great! I can see results only 1 week later! Would definitely recommend!!

Ellie – TrustPilot
This product is super simple and easy to use. I noticed instant results after only 3 days of use and I will definitely keep using this product.

Faye – TrustPilot
This whitening kit is incredible, after just one use I can already see a huge improvement and delivery was very fast. I would definitely recommend it to anyone who wants a whiter smile!

Harret – TrustPilot
Can you get refills for the whitening kit?
When you have run out of whitening gel for your kit, don't throw it away. Whitening gel refills are available to buy and use with your kit! You can get a pack of six refills for just £19.99.
SmileTime also had a whitening pen available if you just want to retouch your teeth in between whitening treatments, or before an event.
SmileTime Teeth Whitening Pen
SmileTime's Teeth Whitening Pen is a fast, easy, and fun way to enhance your smile. Its non-peroxide formula uses an advanced active whitening ingredient to whiten teeth in just one minute
It can be used as a top-up for those who like their smile to be extra white, or it can be used as a highlighter effect just before taking selfies or photos!
To use it just follow these instructions:
Take off the lid.
Twist the handle until you see half a fingertip's worth of gel appear.
Brush the gel onto the visible front bottom and top teeth.
The gel will dissolve naturally, allow 30 minutes for it to work before eating and drinking anything.
What is SmileTime's Ultimate Teeth Whitening Kit?
Want all the SmileTime's teeth whitening products? Here they are!
This Ultimate Teeth Whitening Kit includes every product you could want to whiten your teeth and maintain them, it includes:
1 x Teeth Whitening Kit
1 x Teeth Whitening Pen
This Ultimate Teeth Whitening Kit will help you whiten your teeth by at least 2 shades. Then you can use the Charcoal Teeth Whitening Powder to remove existing stains and prevent new ones from forming.
The kit also includes SmileTime's Teeth Whitening Pen for touch-ups on the go. It has everything you need to whiten and maintain your smile at home!
SmileTime alternatives
SmileTime is a popular teeth-whitening system, but there are other companies that offer similar products. Let's take a look at some of the alternatives available!
Smile White
Our number one recommendation for teeth whitening kits is this one from Smile White.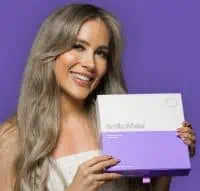 Smile White is a UK-based oral care company that provides professional treatments you can use at home. Smile White partners with dentists all across the country to help patients get the treatment they need at an affordable price and without the inconvenience of multiple in-office visits.
To whiten teeth, the Smile White formula uses a combination of 16% carbamide peroxide and hydrogen peroxide. It has gone through rigorous testing and been found to cause absolutely no damage to gums or dental bone structure.
Smile White Pro Whitening provides custom whitening with bespoke trays and two in-office visits with a partnering cosmetic dentist. The fact that your treatment is supervised by a licensed dentist means that this system allows you to get safe professional whitening at home.
Smile White Pro changes the game by offering a kit developed and delivered by dentists, with results that last for up to 3 years.
You can read our full review on Smile White's whitening kit to discover why this is our number 1 choice for home whitening kits.
Smile Avenue
For an alternative whitening kit to SmileTime that is easy to use at home (and at an affordable price) and will give you natural-looking results, check out Smile Avenue's teeth whitening kit.
This teeth whitening kit from Smile Avenue has already earned a good reputation in France and is now gaining popularity in the UK.
The whitening gel in Smile Avenue's teeth-whitening kit includes the main active ingredient PAP, an ingredient similar to that used in SmileTime products.
Unlike hydrogen peroxide, which is a harsher ingredient commonly used for teeth whitening by dentists, PAP is gentler and causes less sensitivity in your teeth after you've finished using the product. Another ingredient included in this whitening gel is hydroxyapatite, which remineralises your teeth and strengthens enamel.
If you want to learn more about Smile Avenue, check out our article on their whitening kit here.
Snow whitening kit
Snow's whitening kit is a safe and effective teeth whitening alternative that uses proven ingredients like hydrogen peroxide and carbamide peroxide. They have two different whitening kits available, their Original Whitening Kit and their Wireless Whitening Kit. Both use Snow's safe whitening serum, which includes the following ingredients: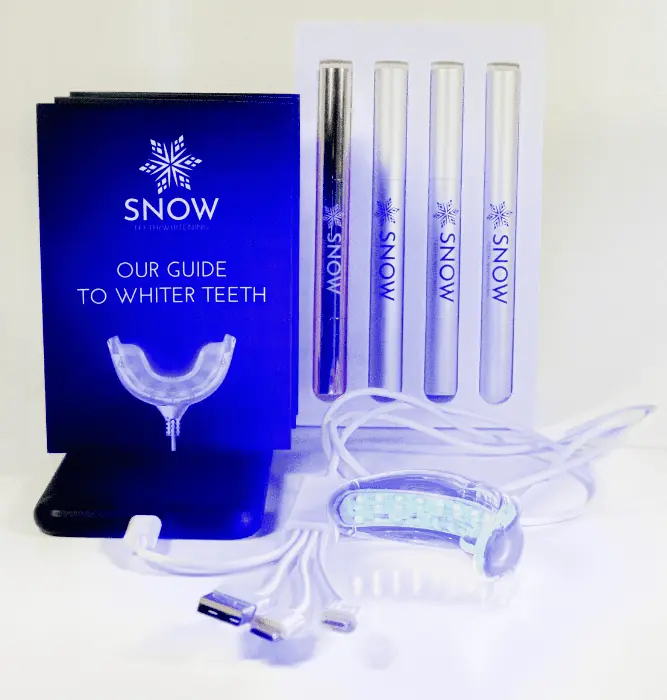 Hydrogen peroxide
Carbamide peroxide
Glycerol
Deionized water
Sodium bicarbonate
Carbomer
Potassium nitrate
Peppermint oil
The first thing you'll notice about this alternative is that it comes from the United States. If you're ordering from the UK, you'll need to allow for extra shipping costs and time when ordering from the UK (or anywhere else in the world).
The kit comes with everything you need to get started and uses LED technology to help you get that pearly white smile you've always wanted.
You can read more about the Snow Whitening Kit in our full review here, and check out their Wireless Kit here.
Conclusion
SmileTime is a simple, fast, and effective way to get a whiter smile in just 15 minutes. It's simple–just brush your teeth first, then apply the whitening gel to the LED mouthpiece and pop it in your mouth.
SmileTime is the perfect solution for anyone looking to get a whiter smile without spending hours in their dentist's chair. It's easy to use, so you don't need any special equipment or training. And it gives you results that are fast and effective.
It comes with everything you need, and there are no extra purchases required on your part. However, there are some available to buy if you do want to improve your results!
FAQs
Is SmileTime hard to use?
The SmileTime whitening kit is so easy to use. Just attach the LED light to the mouthpiece and apply the gel. Then pop it in your mouth for 15 minutes for whiter teeth. When you take it out, just spit out the residue gel and rinse out your mouth with water.
How long does SmileTime last?
The effects of SmileTime teeth whitening can last up to 3 months, depending on your diet and consumption of highly pigmented foods and drinks such as coffee or red wine.
How do you use the SmileTime pen?
To use the SmileTime Whitening Pen, remove the cap and twist the handle to release a small amount of whitening gel. Brush it onto your visible front teeth in an even layer, avoiding any food or drink for 20 minutes.
Sign up to receive the latest news and offers from Dentaly.org