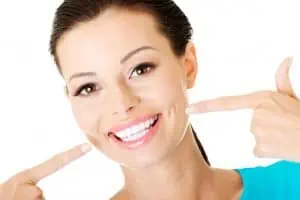 Everybody dreams of having pearly white teeth. But the question is, how exactly can you get whiter teeth? This is where our AP 24 toothpaste reviews come in.
The good news is that teeth whitening is one of the most sought-after dental treatments out there. The demand for whiter teeth has resulted in the development of a variety of teeth whitening products and methods. One of the most popular options is the AP 24 toothpaste and people are raving about it. So since AP 24 toothpaste is so hot these days, in this article we'll learn all about it including:
Its active ingredients
Whether or not it's safe
What professionals are saying
We hope this information helps you decide whether or not this is the best toothpaste for you!
AP 24 whitening toothpaste reviews and your dental health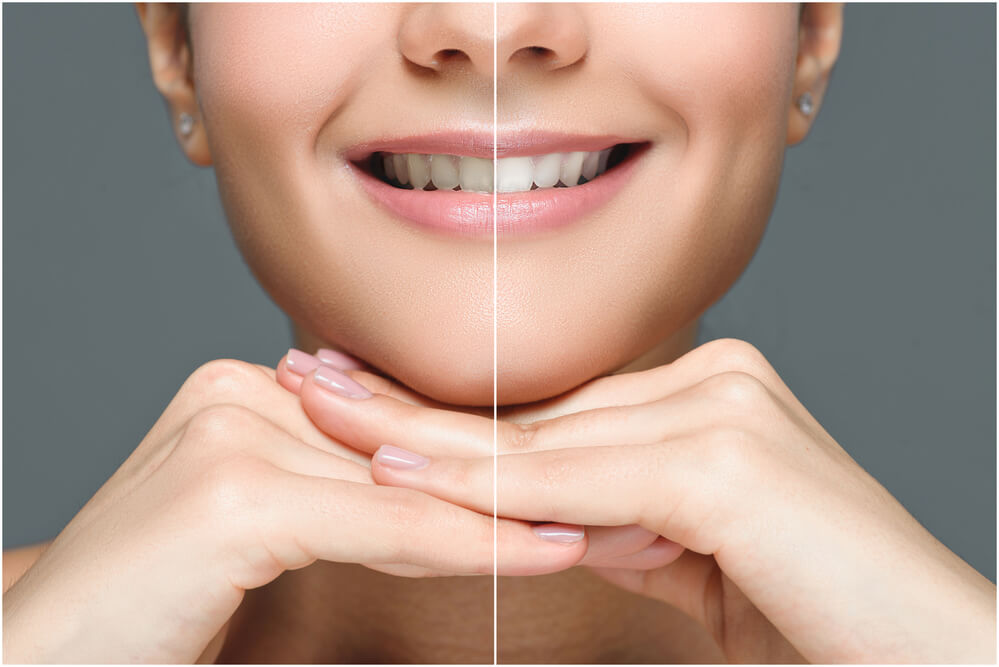 The AP 24 whitening toothpaste is exactly what the name implies—it is a whitening product for your teeth made by Nu Skin.
The Nu Skin AP 24 toothpaste is one of many teeth whitening products available on the market for at-home use. But with so many whitening products on both the physical and virtual shelves, what makes the AP 24 toothpaste stand out?
This Nu Skin toothpaste and teeth whitening product comes with a formula that is said to turn your teeth multiple shades lighter. But unlike other whitening products in the market, it does not contain peroxide or bleach as a whitening agent.
It is, therefore, ideal and safe for people with sensitive teeth or gums. This is a unique feature that differentiates the AP 24 toothpaste from similar products on the market. Most of the AP 24 whitening toothpaste reviews you'll come across will point out the same thing.
What is it made of?
Before we fully delve into this AP 24 toothpaste review to find out what consumers have to say, let's lay down some foundation so we truly understand what exactly AP 24 is and how it works. And, as we know, one of the best ways to find out how a product works and if it's effective is by looking at its ingredients. The Nu Skin AP 24 toothpaste is proud to claim that it contains nothing but natural ingredients. The following are some of the components used in its formula:
Water
Hydrated Silica
Aluminum Hydroxide
Glycerin
Tetrasodium Pyrophosphate
Sodium Monofluorophosphate
Sodium Lauryl Sulfate
Sodium Oxide
The manufacturer
AP 24 is manufactured and distributed by Nu Skin Enterprises. It is currently sold in 100g tubes both locally and via online retailers, such as Amazon. It is important to note that there are currently two toothpaste products under the AP 24 Oral Care System.
These are the fluoride toothpaste and the whitening fluoride toothpaste. The primary difference between the two is that the whitening fluoride toothpaste contains active ingredients designed to prevent staining. Our review will focus on the whitening option.
AP 24 toothpaste: Is it FDA approved?
The AP 24 toothpaste is not FDA-approved. However, whitening fluoride toothpaste is not a prescription product and is available over-the-counter. As such, it does not require FDA approval or a prescription from your dentist, just like any other OTC fluoride toothpaste you can find on the market (including the whitening ones).
The manufacturer, NU Skin, assures the public that they follow the FDA regulations strictly in the manufacture and formulation of this product. This toothpaste also claims to be all-natural.
All products that are classified under the "All Natural" category do not require regulation from the FDA. Nu Skin further reassures the public that they ethically abide by the classification for all-natural products.
Is it the best for whitening?
Is the AP 24 whitening fluoride toothpaste the best of its kind on the market? To determine that, it is important to know what determines the success of a toothpaste that whitens teeth.
The first thing to look for is the quality of the ingredients used. Effective results should not come at the expense of keeping your teeth healthy. Instead, it should protect and enrich your teeth while whitening them.
It should also help eliminate plaque and cavities, on top of removing stains. And finally, it must be easily accessible. The toothpaste must be readily available in local stores and online retailers to help achieve your dream of whiter teeth.
The efficacy of AP 24 whitening toothpaste
You can find a lot of raving AP 24 fluoride toothpaste reviews online. But how effective is this product when it comes to whitening your teeth? It lacks the abrasive ingredients that cause a feeling of sensitivity on your teeth following its use.
It can, therefore, whiten your teeth without making your teeth feel sensitive or damaging the enamel. One of the main criticisms of all-natural toothpaste such as the AP 24 whitening toothpaste is that it can take longer to work.
But some AP 24 whitening toothpaste results indicate otherwise. Many find it to be fast-acting and that it produces immediate results after a few uses. As long as you use the product continuously, you may see the whitening results that it promises to bring in a reasonably short period.
The features and benefits: Ingredients & safety
If you were to use an AP 24 toothpaste dentist review as a basis, then this product is perfectly safe to use. Some people might have different reactions but you have to consider that every individual is different.
AP 24 does not have the abrasive feel that you would expect from a regular whitening toothpaste. This is due to an ingredient known as hydrated silica, which cleans and whitens your teeth without eroding the enamel.
AP 24 also contains a polishing agent called 'alumina', which polishes your teeth for a smooth surface feel. Another reason why AP 24 toothpaste gets good reviews is that it lacks bleach and peroxide.
This product can remove stains and lighten your teeth without being too abrasive. It is rare to find this kind of teeth whitening formulation these days, which is why many love Nu Skin AP 24 toothpaste.
You can watch the video below for one doctor's review of the ingredients in this toothpaste, he says it's safe to use and he likes the flavor:
The disadvantages: Your brushing technique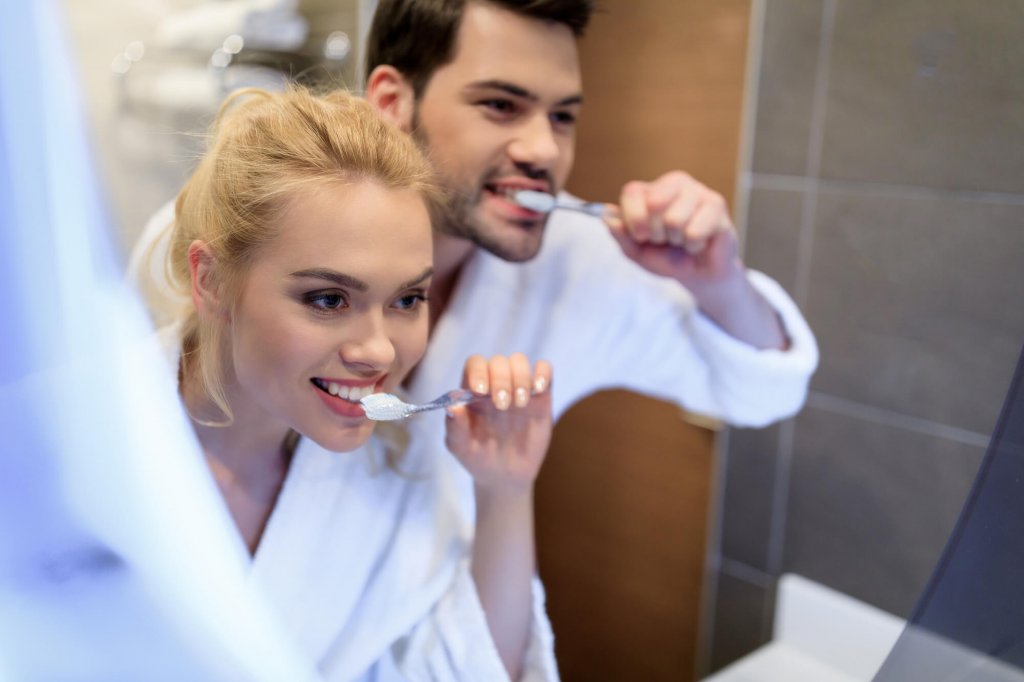 While the AP 24 whitening fluoride toothpaste does not contain abrasive ingredients that make it effective, there are other factors to consider when it comes to your dental health.
It may be that in your rush to achieve a more beautiful smile, you brush your teeth longer, harder, or more than required each day. If this is the case, then there is the danger of damaging your teeth and gums. You have to check the stiffness of your brush as well. No matter how great your toothpaste is, if your toothbrush is not high-quality, then you risk acquiring dental problems.
Dental experts believe that you have nothing to fear when it comes to whitening your teeth using AP 24. It is safe to use as long as you follow the product instructions and observe proper brushing techniques and good oral care in general.
Nu Skin AP 24 toothpaste's whitening ingredients: analysis and efficacy
The best way to assess the effectiveness of the Nu Skin AP 24 whitening toothpaste is to look at the whitening ingredients used and how these are able to help people remove unflattering stains from their teeth. As mentioned, it does not use peroxide or bleach in its formula. It contains active ingredients designed to eliminate extrinsic tooth surface discoloration.
Its main formula contains a mixture of surfactants and dimethicones that bind to the enamel of your teeth. As a result, it provides a protective coating on the teeth's surface to prevent the buildup of stains and plaque.
When you use this whitening toothpaste regularly, its blend of effective ingredients goes to work. It removes existing discoloration but once the teeth have lightened, you cannot expect it to continue the removal process. Otherwise, that will compromise your enamel. Instead, it functions to prevent further staining in the future by adding a protective coating.
Ingredient analysis
This whitening toothpaste features a formulation that includes active ingredients that reduce stains and plaque discoloration on your teeth. But it also contains a few more ingredients that enable you to enjoy other benefits without causing damage to your enamel.
Below is a closer look at some of these ingredients and what they can do:
AP 24: The patented formula on this anti-plaque and whitening toothpaste provides a layer of protective coating. This coats your teeth to keep them smooth and prevent further staining.
Hydrated silica: This is a cleansing and polishing agent that not only whitens your teeth but also keeps their surface smooth.
Aqua: Or water, either distilled or deionized.
Aluminum hydroxide: Another type of cleansing and polishing agent that reinforces the formula of the Nu Skin AP 24. It provides a thorough clean to help you fight off plaque and cavities.
PEG-12 (Dimethicone): Prevents stain formation on your teeth so you can retain your whiter smile.
Sodium monofluorophosphate: This ingredient is designed to prevent dental cavities from forming, and has been found to be as effective as sodium fluoride.
Sodium Lauryl Sulfate: It helps remove any stubborn plaque and produces a thick cleaning foam when brushing.
The effects of AP 24 on your enamel: Will it ruin your teeth?
The main reason why AP 24 reviews are positive is because of its effectiveness in whitening your teeth. It works by removing plaque and stains in a way that is hard to beat.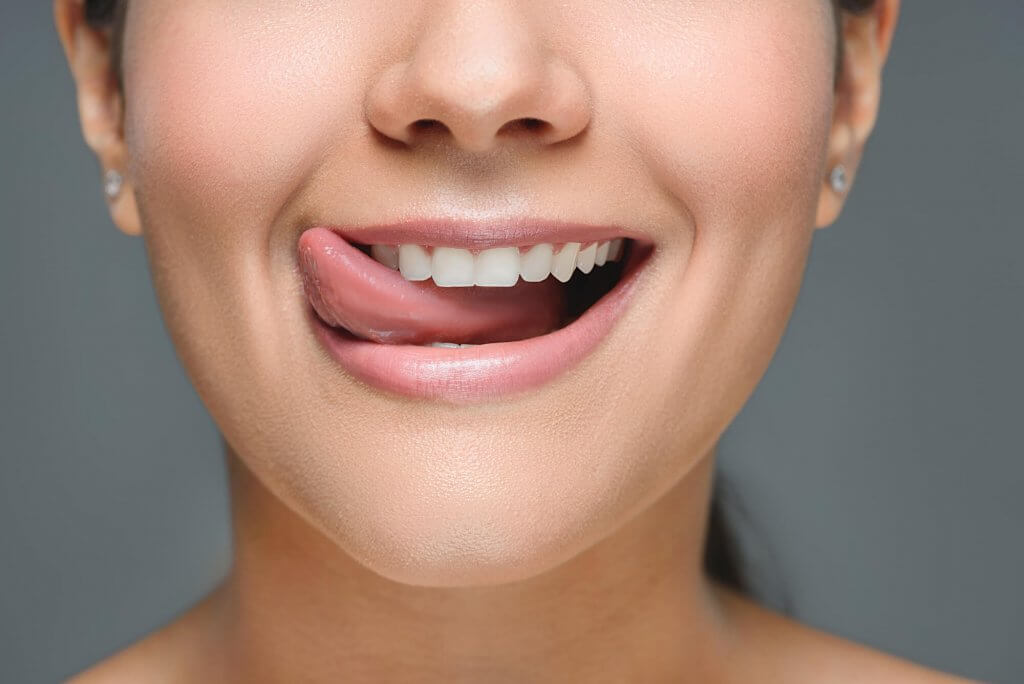 But when it comes to teeth whitening, there is always that worry about the possibility that the tooth enamel will be damaged in the process. How safe is the Nu Skin AP 24 toothpaste in this regard?
If you are worried about damaging your teeth, you don't need to be because the Nu Skin AP 24 toothpaste will not damage your enamel.
The International Standards Organization (ISO) has developed a scale to determine if a certain toothpaste is safe for daily use. Any toothpaste with an RDA (Relative Dentin Abrasivity) rating of less than 250 is generally safe. The AP 24 has an RDA rating of 103, which means it is not as damaging to your enamel compared to other teeth whitening tubes of toothpaste.
What do dentists say about AP 24?
One of the best ways to determine how effective this product is would be to hear AP 24 whitening toothpaste reviews from dentists. After all, dental experts are the ones who know best if a product is safe to use or not, and if it is effective.
The AP 24 whitening toothpaste is one of those teeth whitening toothpaste in the market that has earned the approval of dentists, as you've seen in the video above. It is as effective as any other teeth whitening toothpaste out there, only that this one is safer to use and won't damage your teeth.
Many dentists have claimed that the results are similar to an in-office teeth whitening treatment. That being said, it's important that you continue to visit your dentist once or twice a year for a routine cleaning. This toothpaste is not an alternative to in-office visits.
Customer reviews of AP 24 toothpaste
Many users have also given a positive Nu Skin AP 24 review after using the product for themselves. If you take a look at other AP 24 reviews online, it has consistently received 4 to 5-star ratings. Users have claimed that they have seen a noticeable change in the natural color of their teeth within a short period of time.
Some have also noted how the toughest stains on their teeth have been lightened effectively by AP 24. This is true for stains obtained from regularly drinking coffee or dark-colored beverages. The fact that it is easy to use and widely accessible is also a bonus! That being said, this product, like anything, receives negative reviews as well.
You can also have a look at these customer reviews from Amazon. You'll see that not all reviewers are ecstatic:
"Doesn't work. I even used it dry. If my teeth had whitened even a little I would have been pleased. Don't waste your money."
"I have been using for a few weeks but I haven't experienced the extreme results that are advertised. However it has whitened my teeth a few shades."
"Toothpaste is great. Leaves your mouth feeling fresh. I didn't notice it whiten my teeth all that much but I already have fairly white teeth. A few friends have used this and showed me their before and after and there was a significant difference."
"Love this stuff people always say your teeth are so white! It works!"
Best places to buy AP 24 whitening toothpaste
The AP 24 whitening fluoride dental product is widely available in local stores and online retailers, such as Amazon. Nu Skin Enterprises is the manufacturer and primary distributor of these products.
Make sure you verify where you get yours to ensure the authenticity of the product. This is how you can ensure that the item you purchased is safe to use and effective. Note again that the AP 24 is not FDA-regulated and is available over-the-counter, so you can purchase it whenever you want without a prescription.
If you want to be sure, you can always purchase them directly from Nu Skin's website. But the ones sold at Amazon might be cheaper versus the $20 price tag on the Nu Skin website).
Conclusion
Have a look at the following table for a summary of the pros and cons of AP 24 toothpaste:
If you are in search of effective and safe teeth whitening toothpaste, the Nu Skin AP 24 could be a good option. It's certainly one of the more popular dental care products on the market if you want to remove stains and also get fast-acting results.
We hope that this review has helped you learn more about the AP 24 toothpaste and how it could benefit you. While it does not have FDA approval, it does not require it because this is an over-the-counter product. It is also made with natural ingredients, and the company claims safe whitening that won't harm your health. It is also highly approved by dentists and users alike, although there are definitely some negative reviews out there as well. You'll just have to give it a try, but as always, we recommend talking to your dentist first.
FAQs
Does AP 24 whitening toothpaste ruin enamel?
The International Standards Organization has a scale used to determine whether or not a certain kind of toothpaste is safe for daily use. To measure this, they have come up with a Relative Dentin Abrasivity rating. If a toothpaste has a rating of less than 250, it's considered safe. And the good news is, AP 24 has a rating of 103, making it safe and less abrasive than some leading whitening toothpaste.
Is AP 24 toothpaste FDA approved?
No, however, as an all-natural, over-the-counter product, FDA approval isn't required. The manufacturers also claim that they follow strict FDA regulations.