Do you feel happy when you smile? Or would you like a different appearance? By covering the front of your teeth, veneers are a cosmetic dentistry procedure that may significantly improve the look of your smile.
However, since it's a very costly procedure, you might be wondering if there is any dental insurance that covers veneers.
In this article, we'll discuss the following:
What are dental veneers?
Are veneers covered by dental insurance?
What dental insurance covers veneers?
We hope this article will help you determine if there's dental insurance that covers veneers, or if you need to pursue an alternative financing option.
You can also have a look at our article about the best dental insurance plans in the US.
Find a dentist available now for veneers near you.
Are veneers covered by dental insurance?
Most dental insurance companies see veneers as an elective cosmetic dental procedure, as opposed to restorative dentistry, which is medically necessary. Dental insurance providers recognize medically important dental treatments differently from procedures for aesthetic dentistry.
Meanwhile, a lot of cosmetic dentists also do restorative operations for aesthetic reasons, such as porcelain crowns, teeth veneers, and dental implants. So what distinguishes a restorative procedure from a cosmetic one?
Find the best dental insurance plans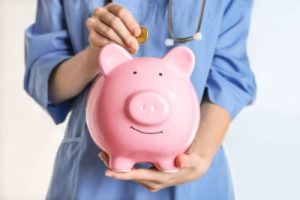 When trying to find dental insurance that covers veneers, you could first feel a little overwhelmed, but Dentalinsurance.com is here to help.
Dentalinsurance.com is a user-friendly online insurance marketplace. Just enter your zip code and you'll be shown the best plans in your area.
And if you need some extra guidance, you can call their customer service line where trained reps are waiting to answer your questions. 888-626-0057
A treatment is regarded as restorative by dental insurance if:
Medically essential because of decay or a disease
Medically required as a result of an accident or injury
Used for reasons other than aesthetics, such as to replace missing teeth or change a patient's bite functionality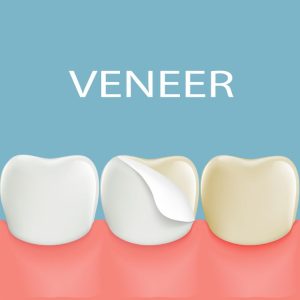 A treatment is considered cosmetic or elective if:
The only purpose of the treatment is to improve the patient's smile's attractiveness
The tooth or tissue underneath is not harmed, compromised, or decayed
No medical justification exists for changing the teeth or carrying out the surgery
In the majority of cases, cosmetic dental treatments such as veneers are not medically necessary and are therefore not covered by dental insurance. But the distinction between just aesthetic dentistry and dentistry that is medically required might be hazy in certain circumstances. For instance, a patient would need dental treatment if they were in an accident.
What are the best types of veneers?
Traditional veneers are very thin, individually made porcelain shells that are attached to the front of your teeth. Because part of your original tooth structure must be removed to provide a natural appearance and comfortable fit, the procedure is regarded as permanent.
Lumineers: Because they are so thin, Lumineers require little dental preparation. They are really just around the thickness of a contact lens! Since your tooth is left unmodified, the method for attaching Lumineers is painless and less intrusive. Lumineers may thus be taken off if you so want.
Read our complete guide to veneers to learn more.
To learn more about the veneer procedure, also watch the following video.
How much do dental veneers cost?
Because they are seen as cosmetic, most dental insurance policies often do not cover veneers. While composite-resin veneers cost between $250 and $1,500 for each tooth, porcelain veneers range from $900 to $2,500 per tooth.
Read more about the cost of veneers here.
Find a dentist for veneers now
Finding dental insurance that covers veneers
Due to the fact that veneers are typically seen as aesthetic procedures, the majority of dental insurance policies do not cover these types of treatments. Veneer costs might also go above your insurance policy's maximum.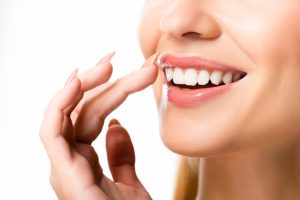 However, this doesn't mean that getting coverage for veneers is completely out of the question. Occasionally, especially if it has to do with oral health, your dental insurance plan may be able to assist you to save money on porcelain veneer treatments.
In rare circumstances, dental insurance may also contribute to the expense of replacing a veneer if it is chipped or cracked.
Many insurance plans feature a "defective dental work" provision that pays for procedures linked to veneer flaws. If you have an accident and need dental repair, your insurance may also be able to assist you in paying for porcelain veneers.
It may also be important to bear in mind that dental payment plans and dental savings programs may both help you pay for part of the costs associated with dental veneers.
Alternatives to veneers dental insurance
Since it can be tough to find dental insurance that covers veneers or one that covers them partially, it might be a better idea to look at some alternatives.
Here are some of the best options we recommend looking into when searching for veneers dental insurance:
Conclusion
First, check to see whether your private dental insurance covers veneers or if aesthetic procedures, in general, are included. Base-level policies often do not, but more costly plans sometimes cover at least a portion of the expense.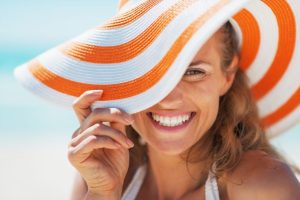 If you can't find coverage for your veneers, you may want to consider going overseas to a nation where cosmetic dentistry is more reasonably priced as a solution for getting more affordable veneers.
People from North America frequently go to Mexico and Costa Rica for cheaper veneers. Others take a dental holiday in Thailand or the Philippines. Even after factoring in the price of flights and accommodation, you may find that dental veneers are far more affordable abroad.
Therefore, combining dental treatment with a well-earned vacation is a smart approach to saving money without sacrificing quality.
In our comprehensive guide to dental tourism, you can learn more about getting dental treatment done abroad.
In general, you should stay away from ultra cheap snap-on veneers like Instasmile, and if you must get snap-on veneers, try to choose a company that actually tries to customize them, like TruSmile.
Best ways to save money on veneers
FAQ
Are veneers covered by insurance?
Typically, veneers are not covered by dental insurance, as they are categorized as non-necessary cosmetic dental treatments. Some dental discount plans may cover veneers.
What is the best dental insurance that covers veneers?
Because they are considered non-essential cosmetic dental procedures, veneers are often not covered by dental insurance. We recommend looking into getting veneers abroad or with a dental loan.
What dental insurance covers veneers?
As a non-essential cosmetic dental procedure, veneers are not covered by dental insurance. That is why dental veneers are a common procedure for dental tourism.
Sign up to receive the latest news and offers from Dentaly.org