What does Invisalign cost in the US and how much is Invisalign without insurance? These can be difficult questions to answer because the short version is "it depends". But that's not much help to you if you're researching Invisalign prices to find out if you can afford the treatment. So, in this article we're going to dig a bit deeper into Invisalign US costs in 2023 so you can understand your orthodontics options better.
We'll look in more detail at:
How these aligner braces work
Different levels of treatment
The average cost of Invisalign in the US
Financing and monthly payment options
Pros and cons of Invisalign vs traditional braces
Even after explaining the different treatment options and how to get Invisalign on finance, we can't tell you exactly what the typical cost of Invisalign will be for you. To find that out, you'll need to visit an Invisalign dentist near you for a consultation.
Checking for providers near you is easy; just call 866-383-0748 and you'll be connected with a live operator who can put you through to an Invisalign dentist. At your appointment, you can discuss the best treatment for you and exactly how much it will cost.
But for now, let's look at how Invisalign can transform your smile and the average price of Invisalign in the US. We'll also fill you in on some other, more affordable clear aligner options that are for minor teeth straightening.
What is Invisalign?
Invisalign is a popular brand of custom-made teeth aligners. It's a popular alternative to traditional braces, as clear aligners are removable and almost invisible.
Straightening teeth with Invisalign is therefore a great option for people who want to avoid the discomfort or appearance of fixed metal braces. It's also much easier to keep your teeth clean with removable aligners.
You can read our guide to braces for adults and teens for more information about Invisalign vs braces and other orthodontic treatments.
You'll have regular checkups during your treatment to make sure your teeth are moving as planned and to pick up your next few sets of aligners. Once you have achieved your perfect smile, you'll need to wear retainers after braces to keep your teeth nice and straight.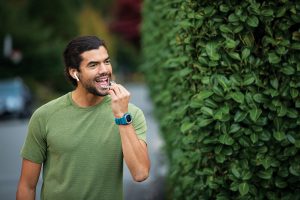 Invisalign cost
Keep reading to find out the average cost of Invisalign, with insurance, without insurance, and prices according to real patients. Invisalign doesn't offer a fixed cost so you'll you need to visit a dentist to find out the price for your treatment. You can find a dentist near you now by calling 866-383-0748.
How much does Invisalign cost without insurance?
Invisalign costs range from $3,000 to $8,500, give or take a couple hundred on either end. The average cost for Invisalign Full, which most people use, is around $4,000. The range is wide and even the Invisalign website won't tell you exactly how much your treatment will cost because it depends on many factors.
It can be frustrating to not be able to find a quote for the cost of Invisalign without insurance, which is why we've made the Invisalign cost calculator. Just put in a few details below and you'll get an instant quote for your personal Invisalign cost estimate.
Get a cost estimate for your Invisalign treatment
How severe is your current level of teeth misalignment?
Do you have insurance that covers Invisalign?
Based on the information you provided, your Invisalign treatment cost estimate is:
What next?
to find an Invisalign dentist near you
Invisalign dentists run their own special offers from time to time, so it's a good idea to check for discounts with a few providers near you.
In the video below, Dr. Nate goes over the costs of Invisalign including the price range, and he gets into why the range is so variable. Watch his full explanation.
How much is Invisalign with financing?
Most dentists offer Invisalign finance options that let you pay monthly for your treatment. Invisalign payment plans vary from one dentist to another. When you have a consultation, you can check:
What will be your monthly payment for Invisalign?
Is there an up-front payment?
Is the finance interest-free?
What is the total cost of Invisalign braces with finance?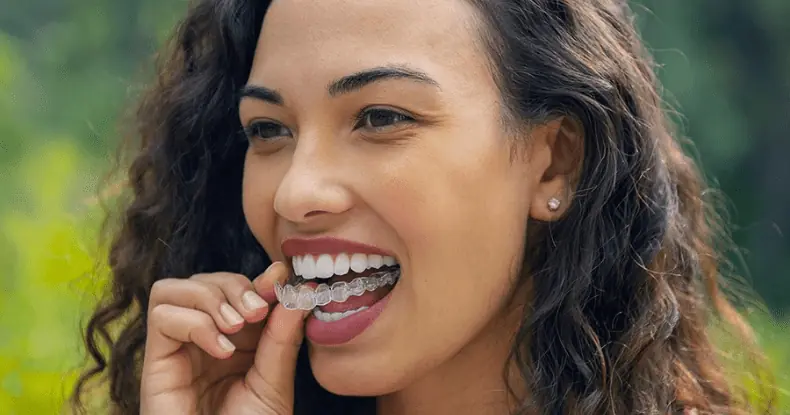 There are also other dental financing options you can consider, like a dental loan.
How much does Invisalign cost with insurance?
If you have orthodontic insurance, then it's likely that at least part of the cost for Invisalign will be covered. Your insurance might pay for a percentage of your treatment. Or it might pay a pre-determined dollar amount.
If your insurance does cover your Invisalign treatment, it could be anywhere from 25% to 50% of the cost of Invisalign.
We have an entire article dedicated to the cost of Invisalign with insurance if you'd like to read more.
How much are Invisalign retainers?
The Invisalign retainer cost (Vivera retainers) is anywhere from $400 to more than $1,000 for four sets. Just like with Invisalign braces, the cost will vary on your specific treatment needs.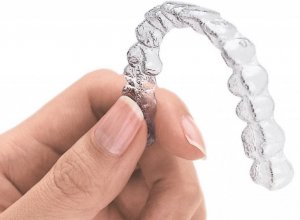 Invisalign cost quotes from real patients
We searched for real patient experiences across the web and gathered them in the table below so you can get an idea of what the average Invisalign cost is with and without insurance.
| | | | |
| --- | --- | --- | --- |
| | | | |
| | | | |
| | | | |
| | | | |
| | | | $4,800 with special offer and discount for paying upfront |
| | | | |
How do I find Invisalign near me?
Invisalign has a very large network in the US, so you shouldn't have to travel too far. It's quick and easy to find an Invisalign provider near you by calling 866-383-0748 where you'll be connected with a live operator who can put you through to an Invisalign dentist.
You'll be visiting them every four to six weeks, so we recommend choosing a location that's convenient to reach from your home or work. Some offer an initial free consultation whereas others might charge for it, so that could also influence your choice.
Ask a dentist: What are the benefits of Invisalign?
Straightening your teeth not only improves your appearance, but it also improves your oral health. Invisalign is a good option for those who want to straighten their smiles without having bulky metal braces in their mouths. Considering Invisalign's retainers are removable, they come with a number of benefits, including:
You can eat what you want. With clunky metal braces, it's tough to eat certain foods that can get caught easily in the brackets. These removable retainers are taken out each time you eat, which means you can eat your favorite foods.
The ability to engage in regular activities. Unlike with traditional braces, Invisalign users don't have to worry about damaging the orthodontics in their mouths because they can be removed at a moment's notice.
Your teeth stay clean. Because you can remove Invisalign retainers so easily, you can still brush and floss like normal without obstruction or inconvenience.
Dr. Brandon Murri
Cheaper Invisalign alternatives
Is Invisalign worth it? In some cases, yes, but if your teeth aren't severely crooked, it's possible that you're a good candidate for at-home clear aligners. These look and feel the same as Invisalign, but are much cheaper since treatment is remote and thus you don't have to pay for the dentist's services.
Some of the most popular brands are ALIGNERCO, NewSmile, and Byte, which you can compare in the table below. You can also look at our comparison of Candid and Invisalign.
Find the right clear aligners for you
There are so many companies offering remote teeth straightening with aligners! Take a look at our top picks and discover why we recommend these over any others.
Conclusion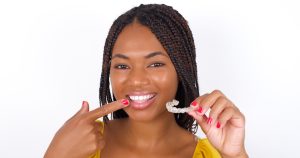 So, how much is Invisalign in the US? As we said at the beginning, the price of Invisalign varies. But now you understand more about why the Invisalign price range is between $3,000 and $8,500.
When it comes to the Invisalign cost, no insurance plan can make it out of the price range for many, which is why you may want to consider some of the financing options we mentioned above.
We hope this guide to Invisalign braces cost has helped you learn more about the right treatment for your oral health care needs. Check out some Invisalign reviews to find out more about what it's like wearing aligners.
FAQs
What is the cost of Invisalign for top teeth only?
You may only care about having your top teeth straightened, hoping that it makes the price more affordable. You can get Invisalign on bottom teeth or top teeth only, but don't expect it to halve the cost. A 20-25% discount on the Invisalign for top teeth only price is more realistic.
In any case, most orthodontists prefer to treat both arches. This is because tooth movement on one arch can affect the other arch if it is not being controlled.
Is Invisalign cheaper than traditional braces in the US?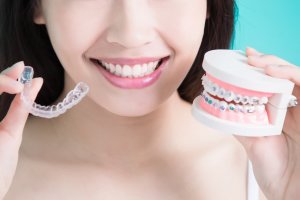 Your Invisalign treatment cost will depend on how much correction is required to align your teeth. Some braces will be cheaper than Invisalign while others are more expensive. But Invisalign typically costs more than braces.
While the cost for Invisalign without insurance can be high, for many people, invisible aligners are a good balance between cost, aesthetics and convenience. We recommend you read our clear braces guide for a more detailed look at the different options.
How much is Invisalign per month?
The Invisalign monthly cost, if you have a payment plan, can range anywhere from $50 to $400, depending on your dentist, how much your total treatment costs, and how long your payment plan lasts. So if you're wondering how much is Invisalign a month without insurance, the answer can be a bit vague. Since the Invisalign company doesn't come up with the cost, it is your Invisalign dentist that will decide your Invisalign cost per month. That's why the average cost of Invisalign without insurance varies so much.
Sign up to receive the latest news and offers from Dentaly.org