Byte Aligners cost less than traditional braces and even less than popular in-office brands like Invisalign. But they aren't the cheapest clear aligner option out there either.
This remote-treatment clear aligners brand offers lots of convenience — you can complete the entire process of straightening your teeth from home, no dentist visits needed — and they even offer a nighttime treatment option.
Plus these aligners have the shortest treatment time of the top brands of aligners available. They are also a member of the American Teledentistry Association.
In this article we'll go over:
Cost of byte aligners
How they compare to brands like Invisalign
And whether they are worth the cost to you
We hope this information helps you decide whether or not to choose Byte to straighten your teeth.
How much do Byte aligners cost?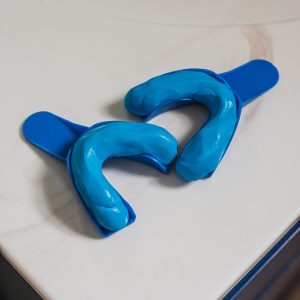 The flat rate for regular treatment is $1,999. But, there are various factors that will determine how much your Byte aligners cost, so let's have a look at those now.
Impression kit: $95
Before you get started with Byte, you need to order an impression kit online and take impressions of your teeth at home to send them to the dentists at Byte. They will assess your teeth and determine whether or not you are a good candidate for treatment with Byte.
The impression kit costs $95 with free shipping, and you will get a refund if it turns out you aren't a good candidate for treatment. Byte often have discounts running on their impression kits so you might be able to pick it up for much less than this.
Right now you can use discount code SMILEBRYTE to get 80% off your impression kit.
Byte All-Day: $1,999
This is Byte's standard treatment plan which takes on average four months. You wear your Byte aligners for 22 hours per day, taking them out to eat and drink. Byte All-Day aligners cost $1,999 for a one-time payment.
This cost also includes the Hyperbyte device, which is a mouthpiece that you use for five minutes per day. It sends micro-vibrations through your teeth and gums to speed up treatment and relieve discomfort.
Byte At-Night: $2,399
The Byte At-Night treatment plan means that you only have to wear your Byte aligners for 10 hours per day, mostly while you sleep. The treatment time is extended a bit to an average of four to five months. Byte At-Night costs $2,399 if you pay all at once. You can find out more about nighttime treatment with Byte in our guide here.
Byte retainers: $129
Once you've finished your treatment with Byte, you'll need to wear retainers every night to ensure your teeth stay aligned. Your first set is free, but after that, Byte retainers cost $129, and should ideally be replaced every six months.
Byte Protection Plan
The Byte Protection Plan is an optional add-on to your treatment. It costs $22/month and with it, you get a new set of retainers every six months, for five years. The total cost of this plan is $749. The Protection Plan can be bundled with your treatment, for $300 off your Byte All-Day aligners or $350 off your Byte At-Night aligners.
Whichever of these Byte payment options you choose, your journey starts by ordering an impression kit.
Total cost of Byte aligners
Have a look at the table below to get an idea of what your total cost for Byte aligners would be, depending on the treatment plan you choose.
What's included in the price?

Total Cost with Impression kit

Total Cost with Impression kit and Protection Plan
Paying for Byte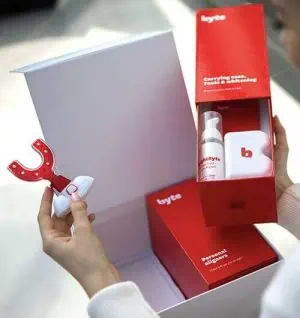 There are ways you can help finance your treatment for Byte, so let's have a quick look now.
Byte payment plan
The Byte payment plan is called BytePay, and is available to anyone, even if you have bad credit. There is a $249 down payment, and monthly payments will depend on your budget and how much you can afford.
Affirm
Affirm is another payment plan that lets you pay for your treatment over time, through monthly payments.
Byte and insurance
If you have an orthodontic insurance plan, it may cover treatment for invisible aligners. If it does, then your insurance company would reimburse you directly after your purchase. Byte doesn't accept direct payments from insurance companies, but they will provide you with the forms you need to file the claim.
In the short clip below, Dr. Jon Marashi, the founder of Byte, explains how the Byte team helps you with insurance:
Military discount program
Byte offers exclusive discounts and financing for active and retired military service members. To begin with, you get $150 off your aligner treatment (not applicable if paying with BytePay).
To inquire about financing options for military members, email Byte when you purchase your impression kit, and they will reach out to you to discuss your options.
Conclusion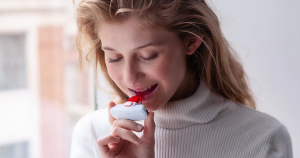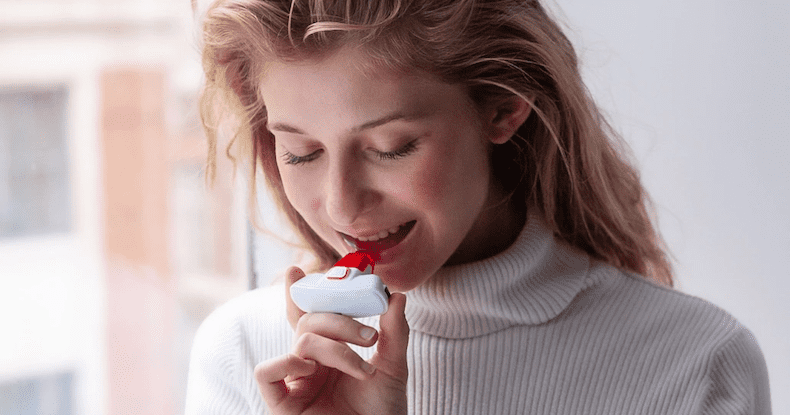 All in all the cost of Byte Aligners is anywhere from around $2,000 up to over $3,000. It all depends on the plan you choose, and how you finance your treatment.
This makes Byte more affordable than in-office invisible braces like Invisalign, but more expensive than some of the more budget aligner options.
Byte comes with a lot of benefits, including faster treatment time, at-home convenience, reduced discomfort during the straightening process, and close monitoring by a licensed dentist. You also get your first pair of aligners free, plus free whitening treatment included in your aligner purchase.
If you're interested in Byte, but you'd like to read some customer reviews, we have a full article dedicated to just that — here.
And if you'd like to find out if Byte is right for you, you can go ahead and order your impression kit now and get 80% off when you use code SMILEBRYTE.
FAQs
What is the average cost of Byte aligners?
The standard treatment option for Byte is Byte All-Day, which costs $1,999. You also need to consider the cost of the impression kit, which is $95. So the total would be $2,094.
Is Byte cheaper than Invisalign?
Yes, Byte is cheaper than Invisalign on average. Invisalign usually costs between $3,500 and $8,500 and Byte typically costs between $2,000 and $3,000 depending on your treatment option. Find out more in our guide to Byte vs Invisalign.
Are Byte aligners worth it?
If you want to straighten your teeth and you have minor to moderate adjustments to make, then Byte is an effective way to do so. Plus the HyperByte speeds up treatment and eases discomfort.
How much do Byte retainers cost?
Your first set of Byte retainers is free. After that, they cost $129. You can opt for the Byte Protection Plan where you pay $22/month for new retainers every six months over six years.
Sign up to receive the latest news and offers from Dentaly.org