SmileDirectClub has filed for Chapter 11 bankruptcy. Due to the company's uncertain future, we recommend you try SmileDirectClub alternative aligner brands. Read more about the situation.
Candid vs. Smile Direct Club… that is the question. You know you want straighter teeth, and you've already decided that the at-home orthodontics route is the best option for you. But now you need to choose between two popular adult braces brands.
Both Candid and Smile Direct Club have been proven to be successful in straightening teeth for cases of mild to moderate malocclusion, and many users love that the whole process can be completed from home. This is why, in this article, we'll go over the following:
Smile Direct cost vs. Candid Co cost
Candid and Smile Direct treatment differences
Who has the best customer service?
Candid vs. Smile Direct vs. Invisalign
We hope this helps you work out which option is right for you!
Candid vs. Smile Direct Club
Here's an overview of Candid and Smile Direct Club:
Is Smile Direct Club or Candid Better?
Neither Candid nor Smile Direct Club is better, as they both have success treating mild to moderate cases of malocclusion, although they have different processes for doing so.
To figure out which option is better for you, we'll take a look at both the similarities and differences between these two brands so that you can decide whether Candid or Smile Direct is best for you. We'll also do a quick recap of how teledentistry works when it comes to straightening your teeth.
Candid vs. Smile Direct: Similarities
Clear aligners: Both Candid and Smile Direct offer clear, removable aligners
Fewer office visits: With Candid, there is an office visit at the beginning, with more visits as necessary, and with Smile Direct Club, there are none. Either way, you're visiting the dentist less than you would be with normal braces.
Treatment: Regular treatment will be monitored by a general dentist or orthodontist.
Candid vs. Smile Direct Club: Differences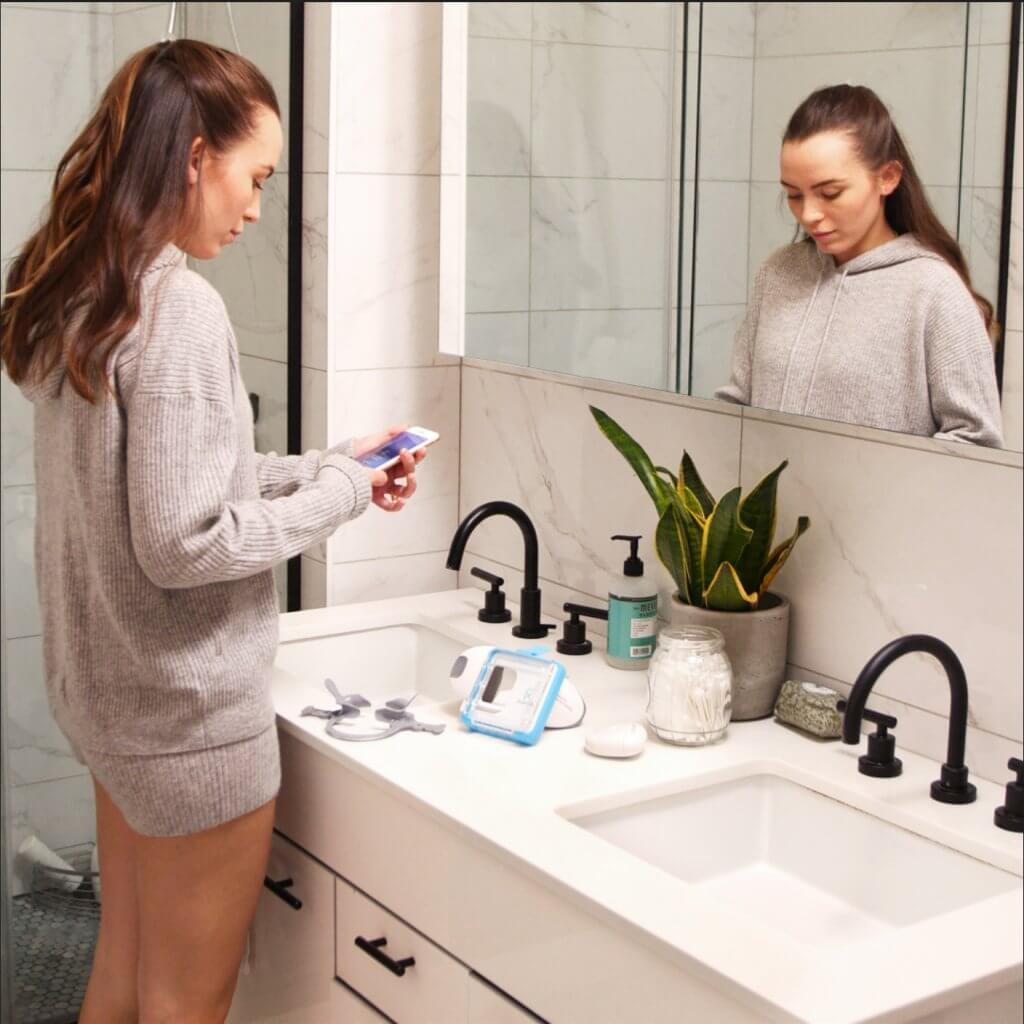 Now have a look at the primary differences when it comes to Smile Direct vs. Candid.
Nighttime aligners: SDC offers Nighttime Clear Aligners, which only need to be worn for 10 hours a day, most of which you can do while you sleep. This does, however, tend to prolong treatment time.
Cost: SDC costs less than Candid, which has a price range from $3,000 to $5,000, although this is a rough estimate. You won't know how much it costs until you have an in-office consultation with a Candid dentist.
AI technology: Candid now includes remote monitoring using AI technology with everyone's treatment to help make the process more efficient and effective. Patients digitally check in every 14 days, whereupon their orthodontist will let them know if they can move on to their next aligner trays. This helps keep patients accountable and makes it easier for your orthodontist to accurately follow your treatment.
Office visits: With Smile Direct Club, you never have to see the dentist, but with Candid you do have to go in for an initial scan and assessment, and then throughout treatment as your dentist sees fit.
Candid vs. Smile Direct Club reviews
We've included a couple of examples of reviews, but you can find a larger collection of Candid aligner reviews and Smile Direct reviews in separate articles.
To give you a taste, have a look at this Candid review from a woman halfway through her braces journey.
She shows us how she does a scan with the AI tech from Candid. She mentions that she completed the entire process from home — so that does mean that she started Candid treatment before they updated their treatment model to include an in-office visit before beginning treatment.
Another woman provides a review of how Smile Direct Club aligners worked for her after using them to straighten her teeth without the hassle and cost of traditional braces.
Candid vs. Smile Direct Club vs. Invisalign
If you are investigating your options for clear aligners, chances are you are quite familiar with Invisalign. Invisalign is one of the brands that helped make clear aligners so popular. It works in pretty much the same way as Candid and SDC in that your dentist or orthodontist comes up with a plan involving a series of virtually invisible clear aligners.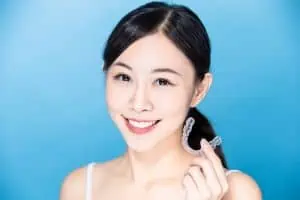 So when it comes to the differences between Candid vs. Invisalign vs. Smile Direct, what stands out?
The indications for treatment are greater with Invisalign. Orthodontists and dentists can use Invisalign to treat a range of malocclusions from mild to severe.
Invisalign treatment must be completed at your dentist or orthodontist's office. While Candid's new treatment will likely involve some in-office visits, there will probably be fewer than with Invisalign.
Invisalign can cost anywhere from $3,500 to $8,500 for their Full treatment, making them much more expensive than either Candid or Smile Direct Club.
Invisalign lets the patient know whether an orthodontist or general dentist monitors their treatment. SDC treatment may or may not be supervised by an orthodontist, which is disclosed to customers considering treatment.
You can find out more about that in our Candid vs. Invisalign comparison, or in our SDC and Invisalign comparison here.
Candid and Smile Direct alternatives
SDC and Candid are not your only options if you're considering this type of treatment. We've included Byte, NewSmile, and ALIGNERCO in our list of the best invisible braces too! Have a look at these top brands to see which is the best for your needs:
Find the right clear aligners for you
There are so many companies offering remote teeth straightening with aligners! Take a look at our top picks and discover why we recommend these over any others.
Conclusion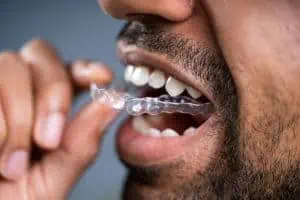 If you need some teeth straightening but nothing too severe, chances are that you will get the results you want whether you choose Smile Direct Club or Candid.
After all, when it comes to Candid aligners vs. Smile Direct, the way they work is very similar — they both offer (mostly) remote treatment for a more affordable price than other invisible braces.
Candid costs a bit more, but you're also getting high-tech AI remote monitoring and some visits with a dentist.
Ultimately, you'll have to figure out what your priorities are and what you think will be the best for your oral health.
We have details of more Smile Direct Club alternatives and Invisalign alternatives if you're still undecided.
FAQs
Which is better, Candid or Smile Direct Club?
Both Candid and Smile Direct can be successful in giving you the straight smile you've always wanted, as long as you only want minor adjustments in the alignment of your teeth. Anything else will require treatment with Invisalign or even traditional metal braces.
What's the difference between Candid vs. Smile Direct vs. Invisalign?
The difference between Candid, Smile Direct, and Invisalign is that Smile Direct are at-home invisible braces, whereas Candid and Invisalign require in-office visits, making treatment more expensive.
Sign up to receive the latest news and offers from Dentaly.org