So, you're wondering about Smile Direct Club (SDC), and if it's the best option for you.
It makes sense that you're curious—I mean, let's face it—braces are quite expensive, ortho visits are a hassle, and who wants to be sporting full-on metal-mouth as an adult?
Good news! You've come to the right place. In this article, we'll let you know all about Smile Direct Club and we'll answer the following questions: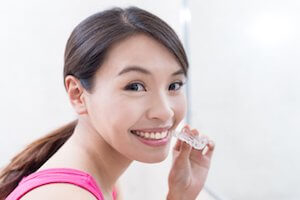 Does Smile Direct Club work?
What does Smile Direct Club cost?
Is Smile Direct Club safe?
What are the differences between Smile Direct Club vs. Invisalign?
What are the Smile Direct Club before and after results?
Is Smile Direct Club a scam?
We'll cover all that and more so get ready to be an informed consumer!
What is Smile Direct Club?
SDC is a "teledentistry" company that offers a cost-effective alternative to braces and clear aligners like Invisalign. According to their website, there are three main steps involved in the SDC process:
Use an at-home kit to make an impression of your teeth (or visit one of their SmileShop locations if there is one near you)
Receive clear aligners in the mail
Maintain your smile with Smile Direct Club retainers
They are able to keep their prices lower than other clear aligner brands because they cut out the middle man. This plan works for many people, but may not work in those cases when strict orthodontic supervision is required.
However, if there is a SmileShop near where you live, you can go in and talk to a representative if you encounter problems along the way, which many satisfied customers have found to be helpful.
Nighttime Clear Aligners
Nighttime Clear Aligners are a new option offered by Smile Direct Club. The average treatment time is 10 months, and thy only require 10 hours of daily wear, meaning most treatment can be done while you are sleeping.
Smile Direct Club locations
There are SmileShops in 45 states and in Puerto Rico, so if you want to you can go into a physical shop and have a 'SmileGuide' take your impressions. It isn't mandatory to go into the store; the entire process can be completed online, and there are no physical meetings with a dentist or orthodontist. Some people like the idea of not having to go to the orthodontist, but some dentists and orthodontists are skeptical, arguing that in-person visits with your dentist or orthodontist are an important part of the teeth-straightening process.
How much does Smile Direct Club cost?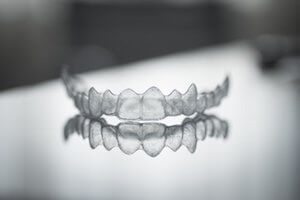 True to their word, Smile Direct does not cost as much as traditional braces or leading brands of clear aligners. Traditional metal braces cost between $2,500 and $7,500 and invisible braces cost between $2,000 and $8,000. Smile Direct Club aligners cost just under $2,000.
Your dental insurance or dental savings plan may also help cover these costs. To search for a dental insurance or savings plan online, go to Dentalplans.com. They make it easy to search and compare plans, so you can find the right one for your needs. Click the button below to get started.
Smile Direct Club discount codes
Smile Direct Club coupons can be found on popular discount sites like Groupon, and if you visit their site, you can sometimes find a Smile Direct Club promo code for even more of a discount.
Keep in mind that SDC is able to offer lower prices because you aren't supervised in person by qualified dentists and orthodontists during the treatment process, although you do have access to professionals online.
Smile Direct Club vs. Invisalign
At first glance, it may seem like SDC is just like Invisalign or other clear aligner brands, but with a lower price.
There are some key differences however that we'll go over now.
Most Smile Direct Club competitors, meaning other brands that offer clear aligners, are different because their treatment includes regular visits to your orthodontist to supervise treatment. In fact, it's different right from the beginning, because with most clear aligners, your orthodontist is the one responsible for taking impressions of your teeth. Whereas with SDC, you are the one responsible for taking an image or making an impression of your mouth, or one of SDC's SmileGuides is.
Some patients are totally fine with taking their own impressions at home, and report that the instructions were quite easy to follow.
Check out this video of the admittedly charming Dr. Dave Maricondo comparing Smile Direct Club vs. Invisalign:
You can also have a look at the following table for a quick comparison of the differences between Smile Direct Club prices and methods with other clear aligner brands:
How do invisible braces work
Invisible braces and aligners are a special type of clear retainer. Your dentist or orthodontist begins by taking a mold of your teeth and then coming up with a personalized, step-by-step treatment plan. Treatment consists of receiving a new aligner every one to two weeks, based on what your dentist thinks is best. Your dentist will check the progress of your treatment every four to six weeks during in-office visits. You can check out our article on invisible braces like Invisalign here for more information.
If you are eager to find out if you're an eligible candidate for SmileDirectClub, take their quick Smile Assessment by clicking on the link below!
Does Smile Direct Club work?
Of course, if you visit the SDC website, you'll find plenty of reviews and information that suggest that it does work. And it can work for many people, as Dr. Dave point out in the video above, albeit begrudgingly.
But for some cases, hands-on orthodontist supervision is necessary for a truly effective teeth-straightening process.
You should consult with your dentist before beginning treatment just to make sure it's the right course for you.
We have a separate article featuring a selection of independent SDC reviews so you can see for yourself what other patients thought of their experience.
Those interested in further investigation may want to read what the ADA has to say about at-home braces. Although SDC is mentioned in their complaint, it should be noted that SDC could be considered quite a bit more hands-on than other "teledentistry" companies—especially since they have physical locations.
Smile Direct Club before and after
Check out the following comprehensive video from a person who wanted straighter teeth, and didn't have the money to pay for standard braces or clear aligners. He tried SDC for six months and explains his experience and his Smile Direct Club results. This video is great if you're wondering about Smile Direct treatment, and want to know about the following:
Is Smile Direct Club safe?
Is it a scam?
Smile Direct Club timeline
SDC Customer service experience
Smile Direct Club Before and after pictures
His review is pretty balanced. He concludes that it maybe wasn't the right treatment for his specific case, but that SDC is a good company and that many people receive the results they want.
Smile Direct Club Competitors
SDC is not the only company that has seized on the opportunity to attract people who want straighter teeth but for a lower price. Other similar companies include SmileLove and SnapConnect. They follow the same business models and are regarded with a certain amount of skepticism by some in the professional medical and dental community.
Conclusion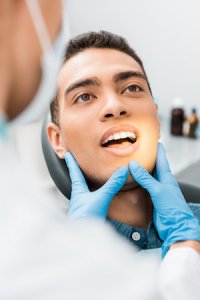 Braces are expensive, noticeable and can be time-consuming. But that's because a lot goes into to straightening your teeth. Cheap options like Smile Direct and their competitors can be a good option if you don't think you can afford traditional braces or clear aligners.
Some other things you can do if you need help paying for orthodontic treatment include:
We understand that your smile is important to you, and it should be! But that's even more of a reason why you should pursue safe treatment with regular visits to your dentist or orthodontist to maintain your oral health. Visiting your dentist, along with trusted orthodontic care like that offered by SmileDirectClub will help you achieve the healthy and beautiful smile you want. Take the SmileDirectClub Smile Assessment now to find out if you're eligible.
FAQs
What is Smile Direct Club?
Smile Direct Club is a "teledentistry" business that claims to offer a cheaper way to straighten your teeth. Many experts in the medical and dental community, including from the American Dental Association doubt the efficacy and safety of SDC.
What are some Smile Direct Club alternatives?
Some Smile Direct Club alternatives are clear aligner brands like Invisalign and ClearCorrect that require periodic visits to your dentist. SmileLove and SnapCorrect are other businesses with the same model as SDC, and don't require in-office visits. Read about these and other invisible aligner options in the US here.
What is the cost of Smile Direct Club?
The cost of Smile Direct Club services is just under $2,000 according to their website.
Is Smile Direct legit?
Many people have had successful treatment with Smile Direct Club. But since every case is different, you should make sure to do your own research and talk to your dentist before starting any orthodontic treatment.
Is Smile Direct covered by insurance?
Most likely no. Most cosmetic dentistry for adults is not covered by insurance.
Does Smile Direct Club really work?
According to some reviews, both by dentists and patients, SDC does work on malocclusion cases. To make sure you get the most out of your treatment, make sure to follow through and invest in the Smile Direct retainers after treatment.