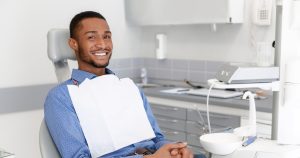 Wondering how to get dental insurance? Hint — it's easier than you think! If you aren't getting your insurance through your employer, or through government programs, all you have to do is decide what you want from your plan, and enroll.
In this article, we go over the basics of insurance so you have all the information you need, and we also give you the option to compare plans, get a free quote, and maybe even enroll!
Keep reading to find out how to get dental insurance, where to get dental insurance, and a whole lot more. You can start by getting a free quote from dentalinsurance.com — an online dental insurance marketplace that makes it easy to compare plans.
You can also call one of their helpful, licensed agents at 888-626-0057 in case you need help figuring out the details.
How to get dental insurance
There are a few ways that you can choose from to get dental insurance and save on dental care:
Employer-Sponsored Plans: Often, employers offer dental insurance as part of their benefits package. These plans are advantageous as they are usually subsidized by the employer, translating to lower premiums for the employee.
Marketplace Plans: The Health Insurance Marketplace is another reservoir of dental insurance plans, especially for those not covered under employer-sponsored schemes.
Direct Purchase: Many insurance providers, like Humana, offer plans directly to individuals. This route provides an array of options to choose from based on personal needs and budget constraints.
Government Programs: Medicaid and other state-run programs also extend dental coverage, especially for children and individuals with lower income.
If you are looking to purchase a plan directly, you can get a free, no obligation quote by filling in some simple information below. If you see a plan you like, you can enroll directly! Otherwise, browse the plans, talk to a specialist and get to know more about how it all works.
Insurance spotlight: Humana Extend


Get Full Coverage for Major Work
Humana Extend plans are ideal for all of your dental insurance needs — preventive care, major care, no waiting periods, and high maximums. Have a look!
$2,000 and $5,000 annual maximums
Waiting period waived with prior coverage
$2,000 and $5,000 annual maximums
Low deductible of just $75
Humana provides an extensive network with over 270,000 dentists nationwide. It features a wide array of plans designed to cater to diverse dental needs, some with low or no deductibles, and some offering comprehensive coverage for major dental work.
Particulary noteworthy are the Humana Extend 2500 and 5000 plans. These plans feature low deductibles and high annual maximums, making them ideal for both preventive and major dental treatment.
The waiting period for major services including implants can be waived with proof of prior insurance coverage, and preventive services are covered 100%. the 5000 plan even has a teeth whitening benefit and an annual maximum of, you guessed it — $5,000.
You can read more in our dedicated Humana Extend article.
Dental insurance explained
Important terms
Premiums: The monthly fee you pay to be able to access your insurance when you need it.
Deductibles: A fixed amount you must pay out-of-pocket before your insurance will help cover your treatment.
Copayments: The set rate that you pay when you visit the dentist or get a prescription.
Annual maximum: This is the total that your insurance provider will cover for treatment during a year. You will be responsible for outstanding costs if your treatment exceeds the maximum.
Waiting periods: A period of time you must wait between the time you enroll in your insurance, and when it actually starts providing coverage for certain treatments.
Coinsurance: The percentage of treatment costs that you are responsible for paying after you've met the deductible and paid the copay.
Types of plans
Dental Indemnity insurance plans
Indemnity dental insurance allows you to consult with any dentist you want, since there isn't a designated network of providers. Thus you don't have to choose a primary care dentist, and may let you access specialists directly without a referral. These plans often cost more than other types, but you get the most freedom in choosing your provider in exchange.
DHMO (Dental Health Maintenance Organization)
DHMOs are also known as HMOs, and provide coverage through a designated network of dentists. As long as you choose an in-network provider, you are privvy to reduced rates for treatment. You'll also probably receive 100% coverage for preventive services like cleanings, exams and sometimes x-rays. However, it's critical that you visit an in-network dentist, for if not, you may not receive any coverage at all. This type of plan typically has the lowest premiums, and may have higher annual maximums and lower deductibles. You can also find options with no waiting periods for certain treatments.
PPO (Preferred Provider Organization)
PPOs are similar to DHMOs but often have a bigger network of dentists. They also provide partial coverage for treatment with out-of-network dentists. PPO plans also typically cover 100% of in-network preventive care like cleanings, exams and some ex-rays. Premiums might be higher than they are with DHMOs in exchange for the greater flexibility.
Types of coverage
Preventive: The main goal of preventive care is to stop oral diseases from developing in the first place. Services include regular checkups and exams, teeth cleanings, dental sealants, fluoride treatment, and x-rays.
Basic: Basic care addresses minor oral health problems and common procedures, such as fillings, simple tooth extractions, treatment for gum disease. Depending on your plan, root canals may also fall within basic services.
Major: This includes dental issues that require complex procedures, like crowns, bridges, dentures, implants and wisdom tooth removal.
Conclusion
How to get dental insurance may seem confusing at first, but when you have a helpful dental insurance marketplace, it's really no big deal. Just head to dentalinsurance.com to get your free quote. And remember you can call one of their professional agents if you need help navigating the information — just dial 888-626-0057.
You can also choose your state from the drop-down list below to find out more about how to get dental insurance in your area.
FAQs
How do I sign up for dental insurance?
Sign up for dental insurance by going to dentalinsurance.com. They make it easy to compare plans and enroll if you find one you like. We also offer this service further up on this page, so you don't even have to leave!
When can I sign up for dental insurance?
You can sign up for your own dental insurance plan any time you want at dentalinsurance.com. However, if you want to enroll through the government health insurance marketplace, you must wait until Open Enrollment. Open Enrollment is typically from November to January. You can also enroll in insurance through the government program if you have a life-changing event, including the loss of insurance through your job, divorce, or pregnancy.
What is the deadline to sign up for dental insurance?
There is no deadline to sign up for dental insurance through dentalinsurance.com. But if you want to get insurance with the Affordable Care Act, then you need to do so during open enrollment which typically ends sometime in January.
When should I sign up for high premium dental insurance?
If you have the budget, high-premium dental insurance in generally the best way to get full coverage for dental treatment. However, many people decide to wait until they are older, when they expect to have more dental issues. We can't tell you when to choose a higher premium plan, but there are professional insurance agents who can help with this.
Sign up to receive the latest news and offers from Dentaly.org